Letizia Artioli,
born in Italy,anno domini 1993.
Graduated at
Ecole Nationale Superieure d'Architecture of Saint Etienne-ENSASE
(France). Moves and works in Barcelona at
EMBT
-
Miralles Tagliabue
studio in 2016 where she learns the technique of "concept-
collage"
.
The formal synthesis between the
hybridations
through
architecture
and the formal "langages du contemporain" are a way of conceiving
urban regeneration
and innovative solutions of
cultural diffusion
, with projects who aim to give not just a "départ" vision but at the same time the arrival, creating a third new space, a new
interdisciplinary
language for contemporary
emptyness in public spaces AKA awareness for the incoming post-disruptive climate changed digital future.
In this post-pandemic world, the 34rd moving in 9 years is between Den Haag and Venice,always below sea level.
Currently PhD candidate at IUAV University of Venice and KABK ArtScience. Investigating the relationship between human beings and environmental data as a matter for research and creation.
Proudly
Co-Founder of L.A.M.P (Artioli+Pirisi)
Hybridizing analog memories and virtual imaginary worlds (Currently portraing Venice's climate change)
https://lamp.cargo.site/
Co-Founder of MEDIACOELI Studio
At the intersection of AR-T
(Artioli+Cacini)
Co-founder of ARTZYCKA
Public space architecture competitions for urban regeneration between Cracow,Venice and the world with architect Olimpia Starzycka
🧠 of VENICE CLIMATE CHANGE PAVILION
︎︎︎︎
https://veniceclimatechangepavilion.cargo.site/
further infos:
cv_pdf
works:
portfolio works 2016/2_pdf
Portrait © courtesy of Mirko Pirisi photo 2022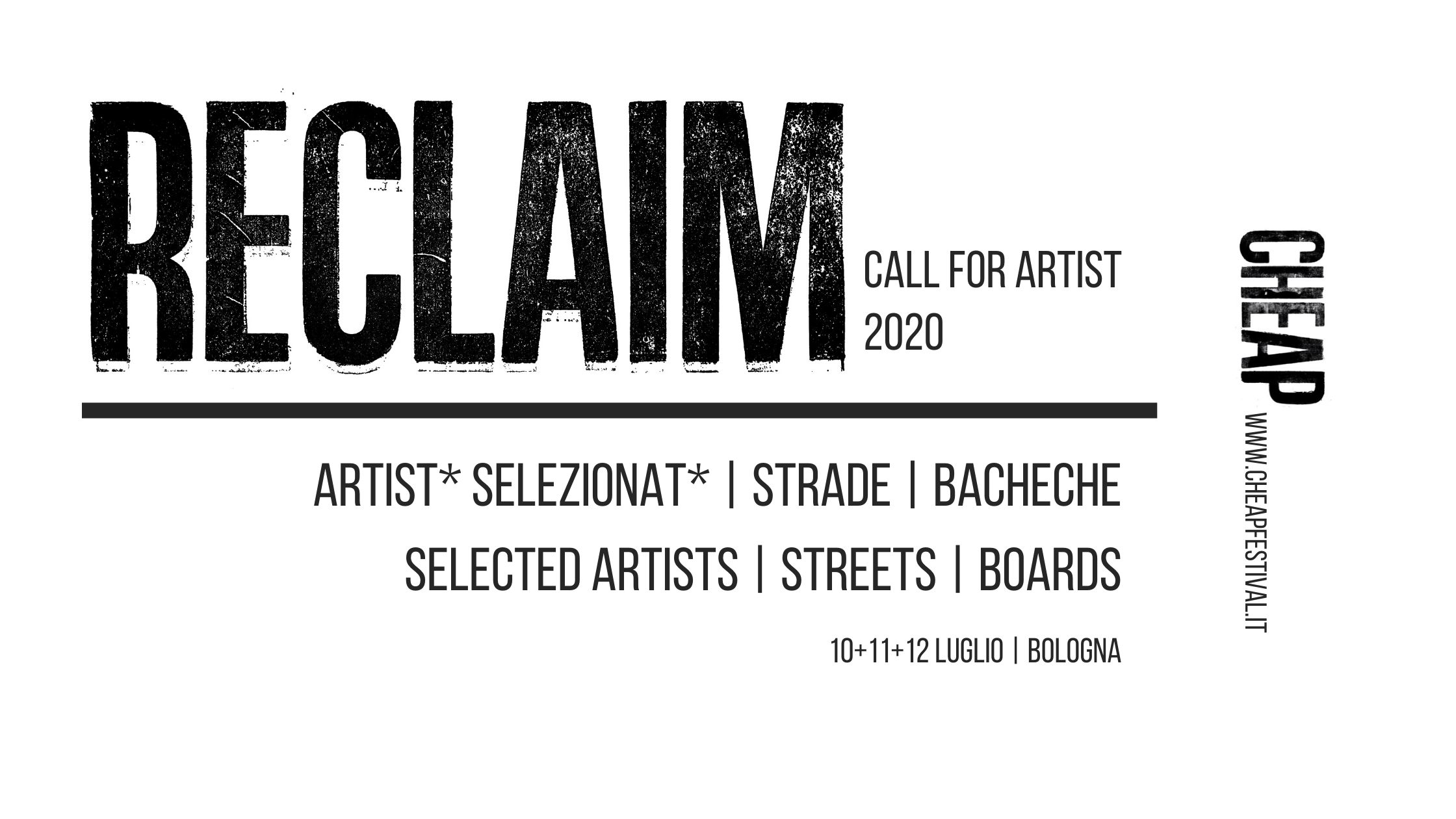 2023
"TooLooseLeTrack"
Immersive Installation,Mixed Media
Filling The Void/The Grey Space in The Middle,
The Hague,NL

0.R.A.C.L.E.
L.Artioli & J.Zuiderveld & AI
Laguna Festival,IT

"LagunaMilano" @MDW23
VCCP x XRE Ensemble
D.O.S Design After Phygital District,
Milan Design Week 2023

AMBIENTI SONORI
Sonic Responsive Projection
on Live Listening Session
Chiesa della Misericordia, Venice, IT

2022
tba exciting iridescence from NY to Venice ︎🦒

IOC-UNESCO Winter School
Venice Climate Change Pavilion-Lecturer
IOC UNESCO Siège,Venice,IT

LIQUID COSMOS
Immersive Installation x Cosmic Dance
Villa Foscarini,Stra, IT

DODO-Deepwaters of Digital Waters
TBA21 academy workshop,Selected Participant
Ars Electronica Center, Linz, Austria AT

BIODIVERSITY PAVILION
EuropeMaritimeDay in Venice X MAKEUSVISIBLE NYC
Curatorship, Roundtable
Chiostro SS Cosma e Damiano,VeniceCalls
La Giudecca,Venezia,IT

ARS ELECTRONICA FESTIVAL 2022
"Inescapable Entaglement" Installation + Performance
XRE ENSEMBLE (NYC) + MEDIACOELI (IT)
Kepler's Garden,Linz,Austria AT

MILAN DESIGN WEEK 2022
D.O.S. Design Open Spaces//
REdesign the Relationship Phygital District
"Breathe,Milan!" AR Project - PIXEL ACTIVATOR Via De Castilla 10
Milan Design Week 2022, Milan IT

Culture&Art AWARD Y4O Forum/Work Expression relating to the Ocean 2022
Y4O FORUM + Urban Exhibition Via Zirardini
"Venice Climate Change Pavilion" Project
Europe Maritime Day, Ravenna IT

LAGUNA FESTIVAL
Tesa Art Exhibition Forte Marghera,Venezia IT
Video Installation "MU2168+MeltingMemories"
L.A.M.P. (L.Artioli+M.Pirisi)

#MAKE US VISIBLE XR FESTIVAL
XRE ENSEMBLE + POLLINATE ART
New York, USA
AR Artwork "Iridescentia"
MediaCoeli (L.Artioli+L.Cacini)

Young Ocean Advocate NOMINEE 2022
"Venice Climate Change Pavilion" Project
-YOUTH4OCEAN FORUM ,EU selected project "Venice Climate Change Pavilion"

2021

MMMAD Festival Urbano de Arte Digital de Madrid
Goethe Institut Madrid - Madrid, Spain
+
Augmented Worlds Exhibition - LABA Valencia,Spain
Selected AR Artwork "Tetrapòietico"
MediaCoeli (L.Artioli+L.Cacini)

Festival delle Arti Giudecca
Giudecca e Sacca Fisola,Venezia, Italy
Selected artworks: 3 AR Urban Poster

ARS ELECTRONICA GARDEN NY
XRE Ensamble
New York,USA
Selected Artwork for AR Sculpture Garden NYC
MediaCoeli (L.Artioli+L.Cacini)

ART FOR THE FUTURE - MAMM ART BIENNALE
Multimedia Art Museum Moscow, RU
Selected AR Artwork for digital collection
MediaCoeli (L.Artioli+L.Cacini)

DIVAGO Festival+Residency
Genova,Via del Campo Italy
selected project "SANCTA URBANA" installation
ATOMI+L.Artioli

Venice Climate Change Pavilion
Venice, Italy
Diffused urban AR-t project on climate change awareness
L.Artioli+ CFK Architects

2020
RECLAIM | CHEAP!Festival
Bologna, Italy
Selected Artwork/Poster
L.Artioli

Cloro-Genesis
Faenza,Italy
Public Wall Artwork
L.Artioli

BACKSOONBUTBETTER /WAHV
Venice,Italy
Selected Artwork/Poster
L.Artioli

2019
LA CAPSULA @BASE MILANO
Milan, Italy
Paper Labirinth Installation+ Visual Manifesto
MI.NA.BOOM (L.Artioli+ L.Marcantonio + R.V.Marzano)
w/soundscapes by ATOMI ; performer M.Faraci Rukavina


Visioni Digitali,FUcinaCOntemporanea
Pisa,Italy
selected digital artwork "A|MEN"
L.Artioli


WAB @ Spazio Macao
Milan, Italy
"Skin Surfaces" performance
L.Artioli

2018
Surfaces_Spaces Art & Architecture Festival
Venice, Italy
Selected Installation "Artzycka Echoes" (L.Artioli+O.Starzycka)
Selected Performance "Skin Surfaces" (L.Artioli+D.Cusmano / M.F.Rukavina)