COMFORT ZONE

"A hypersaturated story
about how to fit in"

Ubud,Bali,Lombok // Indonesia Oct 2019
Kochi,Bangalore,Vadanapally// India Nov 2019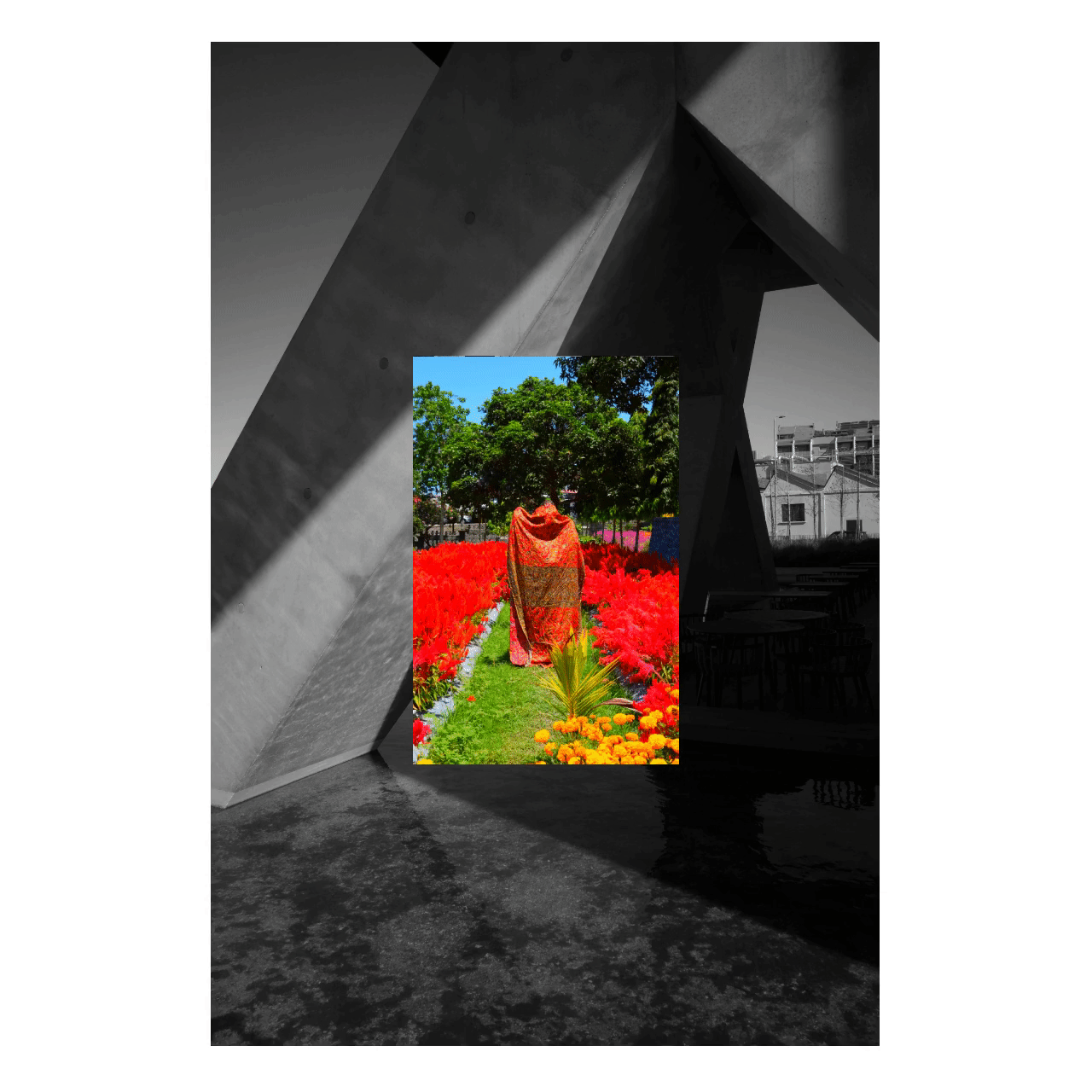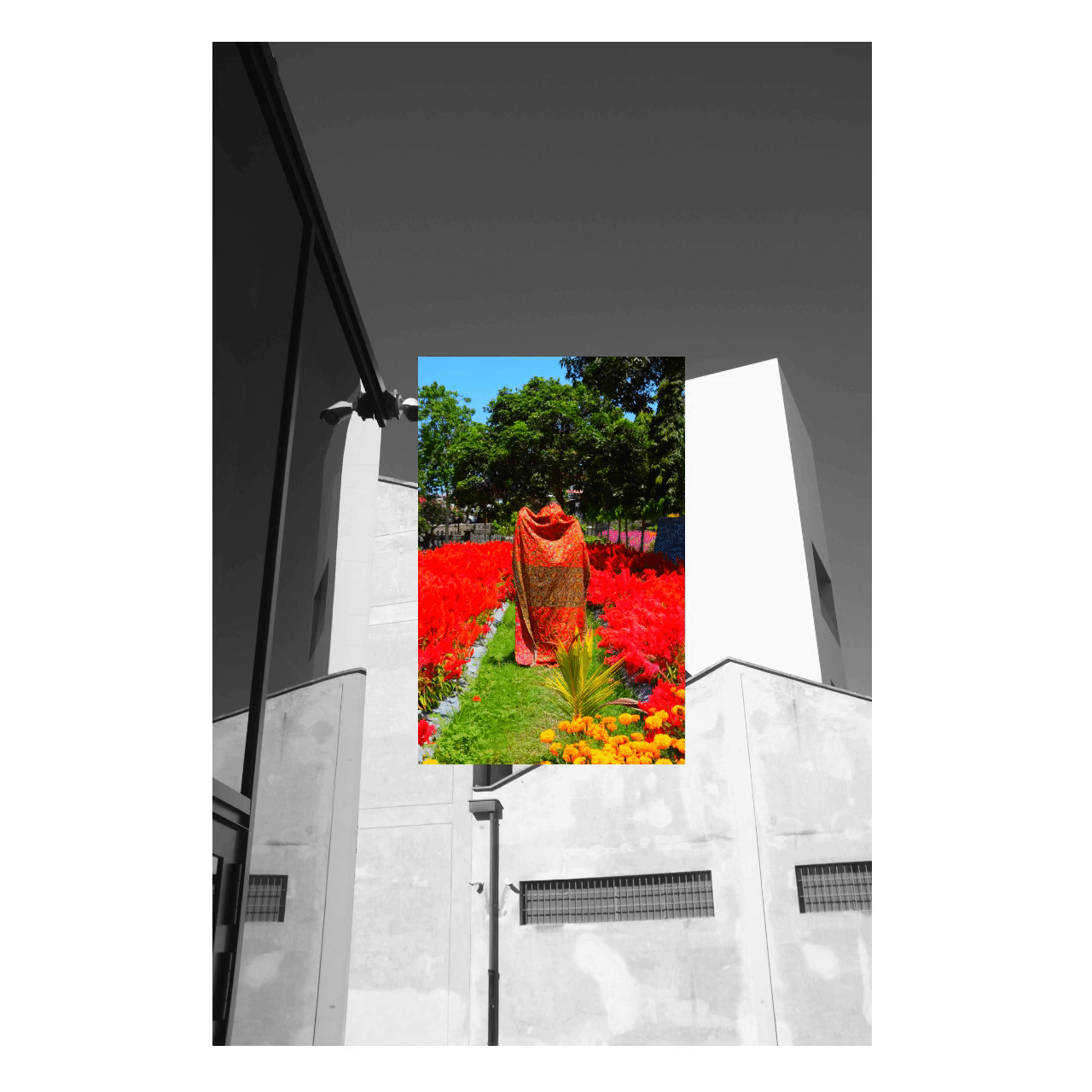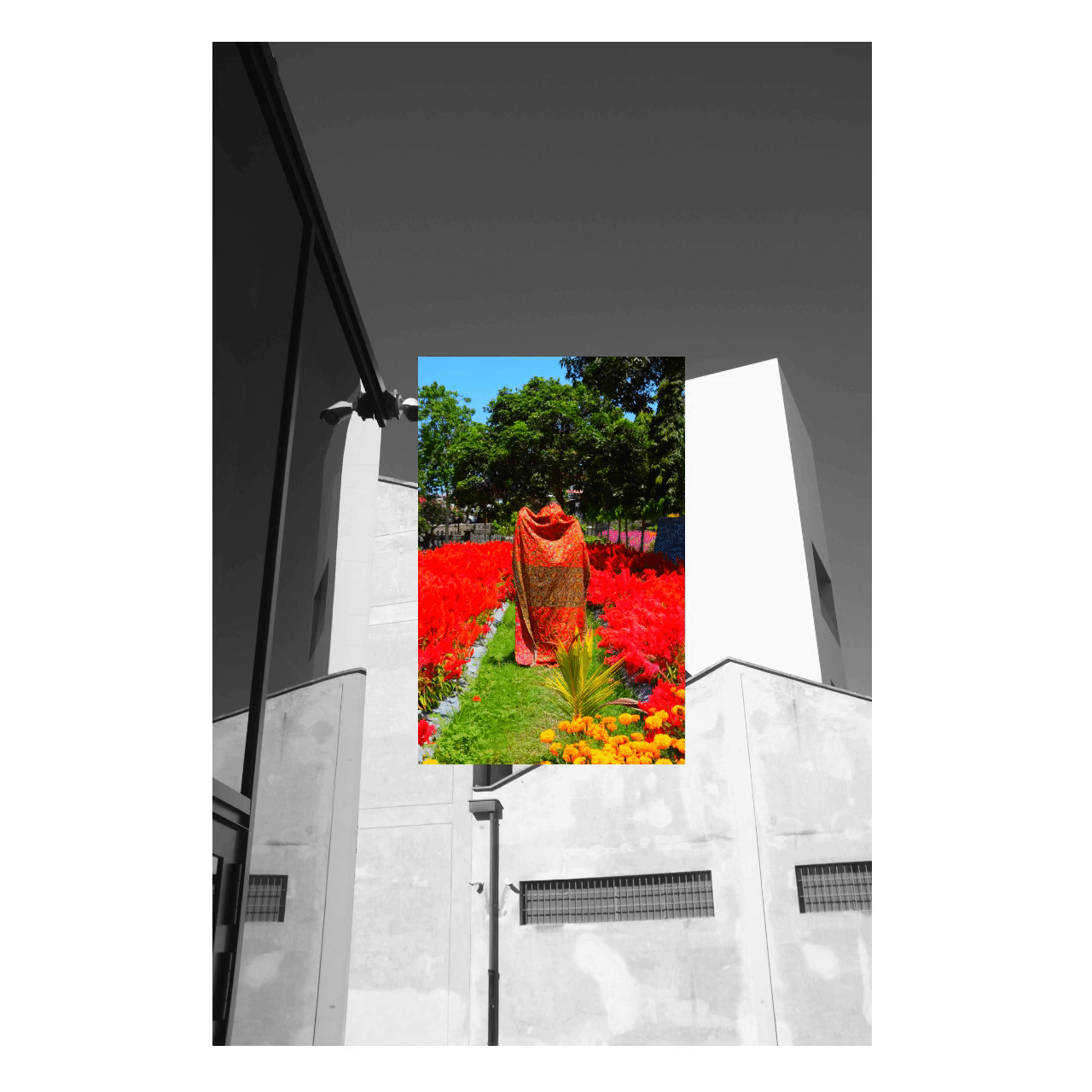 The project is born from the need of exploring the so-called
"Comfort zone" from a spatial matter point of view.
What distance makes me feel confortable with myself?
What own quantity space do i need to have my free-space?
FALLING APART FROM THE FOMO
-pause.
Do we have our neutral space in our own houses? A liminal space for spirituality, for decompression, for going out of our own spaces?
-act II
MY STEPS SOUNDS DIFFERENTLY
How do we hide ourselves in the contemporary city? Are we the city's own design objects?
-act III "METHODOLOGIE"
METHOD & OBSERVATION
By just observing the care that inhabitants put on the creation of textiles, and the link between how the saari, or the batik is considered the cover of the body to enter temples, is clear how much textiles are a more spatial material than what we think. The liminal landscape is the mind-blowing effect that people, objects and spaces are all objects of the city, dressed in the same way. The confort zone is maybe the right to have our own space in the city we wants to hide in, and the hug of a space we belong.
-act IV -TBA-
EVERYONE HAS THE RIGHT TO HIS OWN TEMPLE
The need of a space for spirituality
The need for hiding in a comfort zone in the city
The materiality of familiarity (Texture we recognize)
The shape of temple of iconoclastic irony and intimacy
Oct-Nov-Dec 2019 "Comfort Zone" is a research project on textile ephemeral spontaneous architectures between Ubud, Lombok (Indonesia), Kochi,Bangalore and Kerala south small coast towns (India) on liminal landscapes and social issues through ephemeral textile design solutions (collaboration w/ Ubud E.M.Kodakowska Yogi School/ Indu Nandakumar Life Coach Kochi / The Gentlemam Studio Bangalore).
Developed in collaboration with:
Olimpia Starzycka (architect)
Luca Marcantonio (Urbanism on liminal Western sacred space visual research between Naples and Milan) Malavika Nandakumar (visual artist, Kochi)