SYNCHROSTORIES

Short Stories about architecture /
Unexpected Synesthetic Moodboard
AGAINST CHRONOLOGICAL ORDER



Image OO1: Hallucination at Venice Biennale, LA
Images OO2/OO3/OO4: Bruno Munari's "Forchette Parlanti"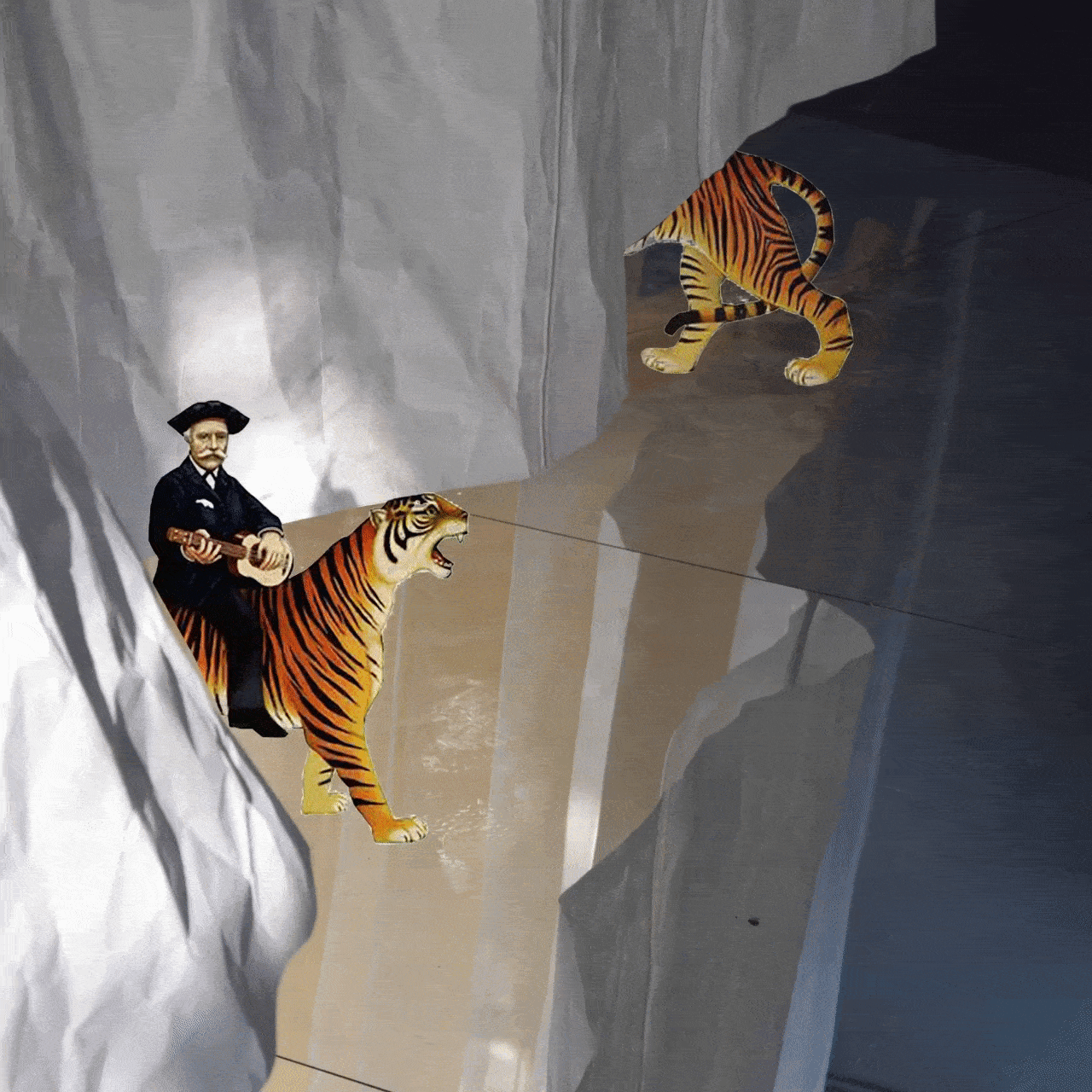 SYNCHROSTORY N.004
"I am keen to stop considering why I see this."
.
.
.

In the garden, between the screams of the birds and the floating pollens, the immediate thought was how normal could it be to hear a conversation between two forks.
In the end, stripes are nothing but the scars of a quarrel between steel fingers,said the tiger yawning...

.
.
.



SYNCHROSTORY N.002
"Getting RID of the structure of reality."
.
.
.
One year before his accidental death in April 1972, Robert Smithson cautioned: "The artist isn't in control of his value."
Though, we keep hanging horses to ceilings, boxing wings and touching infinite series of 0 and 1 combined in long chains,with a medium of 58.6735 touches par week on our smartphones. .
.
.

Image 000: Building site in Oslo,LA 2018
Image 001:Box of Birds outside the monastery in the outskirts of Ararat's mount,Armenia 2015 LA
Image 002: Sol Lewitt's sketchCopy of installation instructions by Sol LeWitt for the exhibition Drawing Now: 1955-1975, organized at The Museum of Modern Art, New York,




Image OO1: Technology School by Siana+Kettana+El Kabbaj photographed by DoubleSpace pH
Image OO1b: Vinny the Curry Seagull by Jeff Moore
Image OO2: Doritos pack in Isla Hollbox,LA
Image OO3: Sketch for the floating Piers project on Lake Iseo, Christo
SYNCHROSTORY N.001
"I believe in Aldo Rossi and Curry."
.
.
Jul 1, 2019
A "bright orange" bird that was rescued by concerned members of the public turned out to be a seagull covered in curry or turmeric. The herring gull was spotted on the A41 and taken to Tiggywinkles Wildlife Hospital in Haddenham, Buckinghamshire.

I called A. while i was waiting outside Laayoune School. He said he's OK but,you know, sometimes you think it's an island but actually is a Doritos pack floating inside an abandoned boat.

.
.
.
SYNCHROSTORY N.003
"The liquid mesh of reality"
.
.

Continuously, as much as we keep synthetizing, the minima et moralia symbol that we often find ourself to deal with,Is a square mesh as the conceptualization of the structure of reality.
Tho, while the tide rises up to our hips, the fluidity of reality keeps us far apart from our idea of the invisibile mesh.
"Basic shape of the Q. tables: a continuous, perfectly linear plane, right-angled proportions, sharp edges. It was the only furniture design of the group to go into industrial production. And at the same time it was a great project, so much so that the creation of a new material was specially started for it: the Misura plastic laminate. A true manifesto of the radical culture of all times."
Superstudio said It.
Meanwhile Franco was singing in the backyard a lone symphony, something like Venice reminded him of Istanbul, and turc tobacco's scent...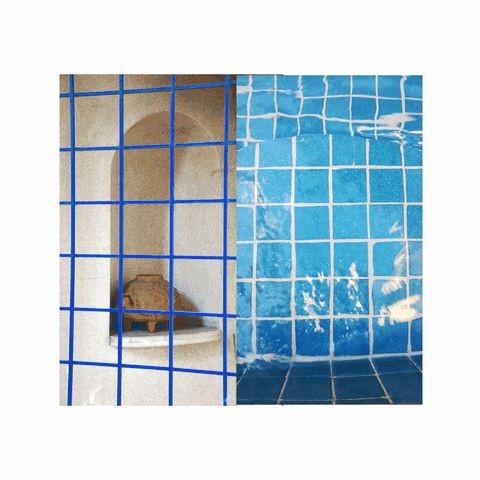 Image OO1: "Lare", Turtle in CDMX,LA 2019
Video OO2: Mosaico Mesh in Merida Pool,LA 2019
Image OO3:Superstudio, "Rescue of Italian Historic Centers"
Image OO4:Zanotta Quaderna Collection, Pic by Zanotta
SYNCHROSTORY N.005
"Argonne's are melting over Georgia"
.
.
As it was getting dark and mosquitoes were starting to soothe the desire of hunger, a pale memory came to her between the crickets' songs. Where was all this love when la desesperaciòn was hitting the spot between the ribs?

Was the solid matter of the spanish squares ready to disappear between the dense siesta's shadows of Barragan?

At a first look, in the dusty bed sheets of an unknown b&b in NY's suburbs, where the door's lock is not closing properly, pain may look like icebergs floating in the water, but when you fly over Mexico, and Georgia knew it, you realize that the white spots are juste Magritte's clouds, swallowed by the desire of a deep siesta after the blue mondays spent in Paris running away from gargouille's flattery.

"quando poi arriverà il mio momento, una fine epica, drama come Seneca".